Several clients had asked us to integrate their user authentication system with our ethics / whistleblower channel management saas platform, ithikios. Many companies use Microsoft's Azure Active Directory as a user management mechanism. We have good news, we have listened to you and ithikios already integrates with Azure AD for user authentication.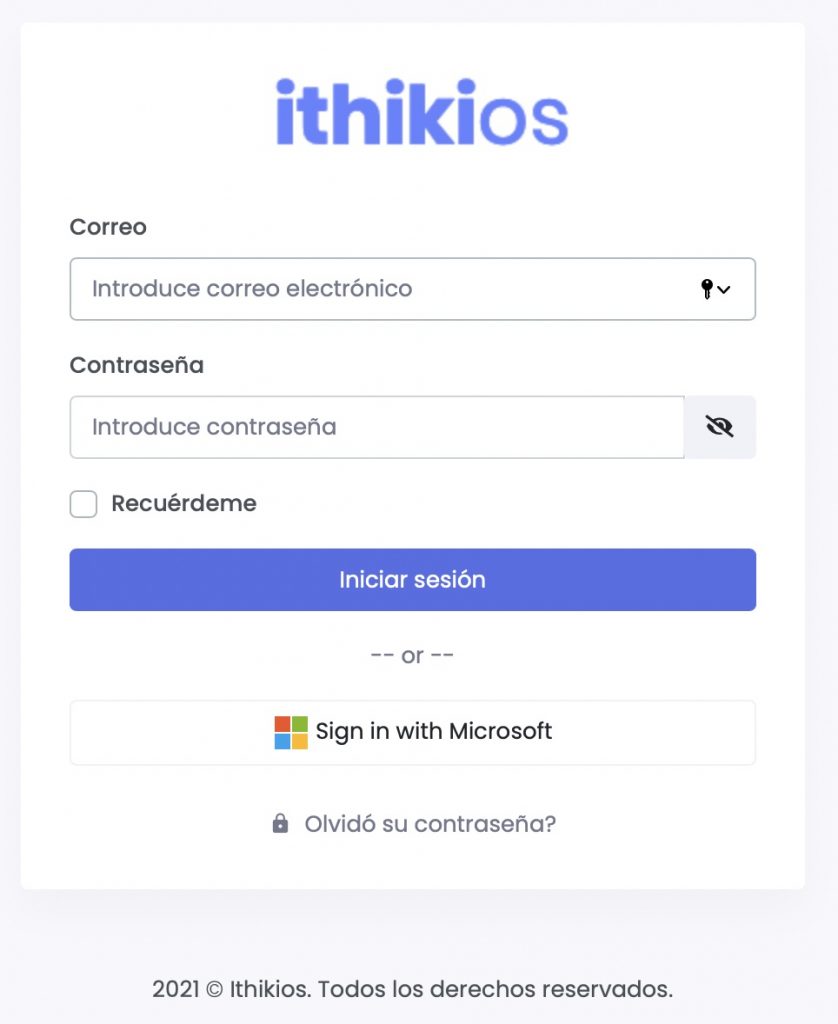 IT teams are delighted when a user decides to implement a saas solution in the cloud to solve a business need. Their main concern is at the security level, and having different users and different passwords for them often goes against the company's security policy. Therefore, one of the most common requests of the IT team is that the solution can be integrated with its user management system. In this way, there is no need to manage different keys and different security policies. The user will continue to update the password as before, and if authorized, they will be able to access the ithikios.complaint management tool.
ithikios is a whistleblower / ethical channel designed with users in mind and facilitating everyone's work. Super simple to use and configure and very easy to learn. If you want to see it ask us for a demo without obligation , or if you prefer to try it yourself, you can also request a trial .